Rolex started, naturally enough, by modifying a Submariner (ref 5513). But they had a particular problem to solve.  Commercial divers work at depths of 300 meters (1000 feet). They spend hours under pressure breathing specially developed gas mixes that contain helium or hydrogen. Helium is the second most abundant atom and also the least dense, and therefore capable of permeating seals in a watch that would normally serve to keep other gases out. As the divers rose, the difference in pressure increased between the helium trapped in the watch and the gases outside, causing the crystal to pop off.
One solution was to create more robust cases and crystals. Note, for example, that the Rolex Sea-Dweller does not have a 'cyclops' lens over the date. That's because the crystal needed to be consistent in thickness. A thicker crystal was a start, but further innovation was called for.
The real step forward came with the SeaDweller, introduced in 1967 (ref. 1665). It featured a patented Helium Escape Valve, a water-safe way to release the pressure without allowing moisture to harm the mechanism.
This is a one-way valve that is spring-loaded to respond to a specific level of pressure. The Rolex valve is automated: when the watch reaches the designated pressure differential, the valve releases the gases that have become trapped during prolonged underwater exposure.
Manual Helium Release Valves
Other watches followed with manual valves with a screw-down crown that the diver unscrews as he ascends, to let any gases escape during decompression. They work, but not as elegantly as the HEV.  A helium release valve is now standard on watches that are COSC certified for 300 meters (1000 feet), such as the Omega Seamaster, with a manual screw-in valve across from the crown.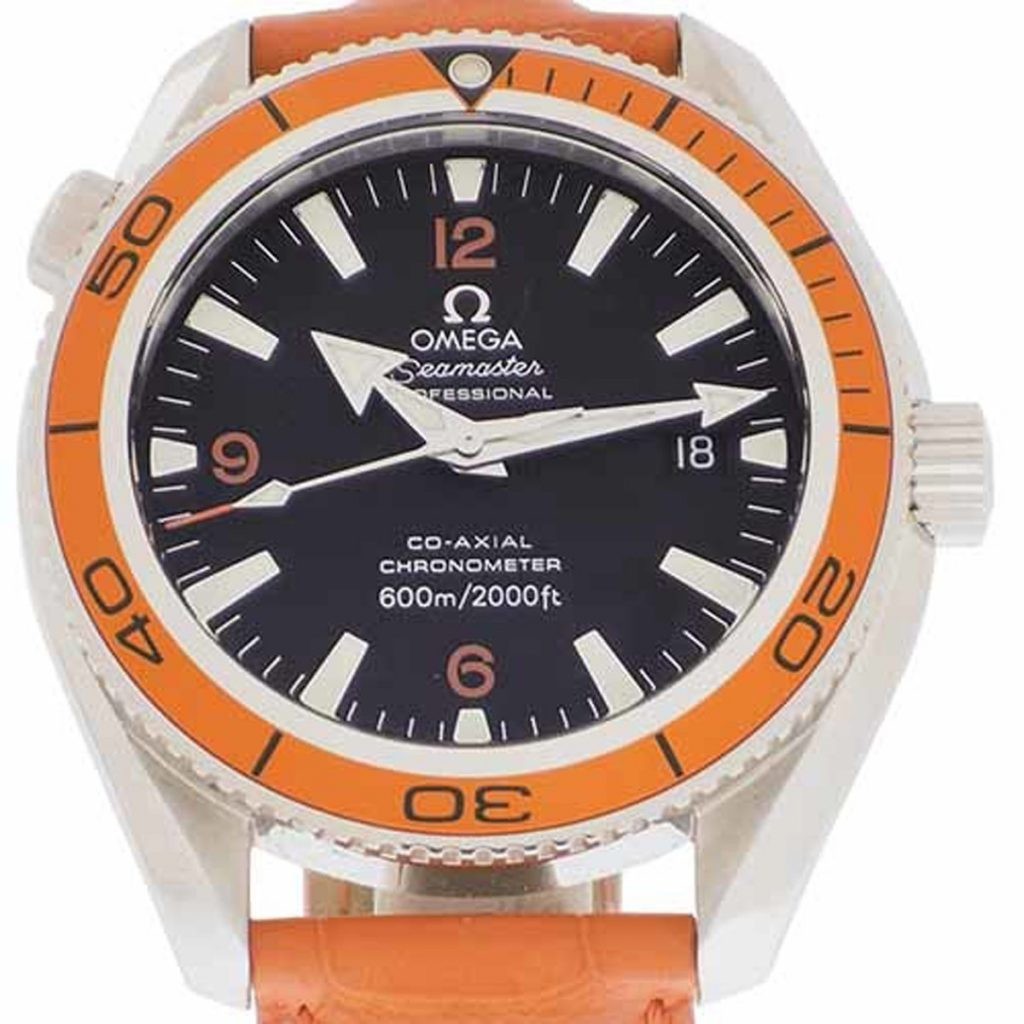 This IWC Aquatimer, like the Oris below, places the HEV on the same side as the crown. Note that this watch is rated to 2000 meters!


The Oris is another water-resistant choice. To understand COSC rating and water resistance (iso 6425), read more here.
Hunting the second-hand Sea-Dweller
If you start looking for second-hand Sea Dwellers, you'll hear tales of the Double Red Sea-Dweller, ref 1665, or DRSD, for short. They're about as common as sightings of the Kraken. DRSDs were produced for only ten years - from 1967 to 1977. The name is "double red" because it has two red lines on the dial: one saying "Sea-Dweller" and the second "Submariner 2000" for the 2,000 feet (610 meters) it was able to descend. At the time, that was a huge innovation.
TESTIMONIAL
"My experience buying a pre-owned Rolex from Palisade Jewelers was perfect. I did the transaction by phone. The watch arrived, exactly as described; they gave me good, attentive service."
- Richard
CALL OR COME
SEE US
Visit our store for a personal consultation with our watch and jewelry experts.
201 871-0400